Yes, We Are Open!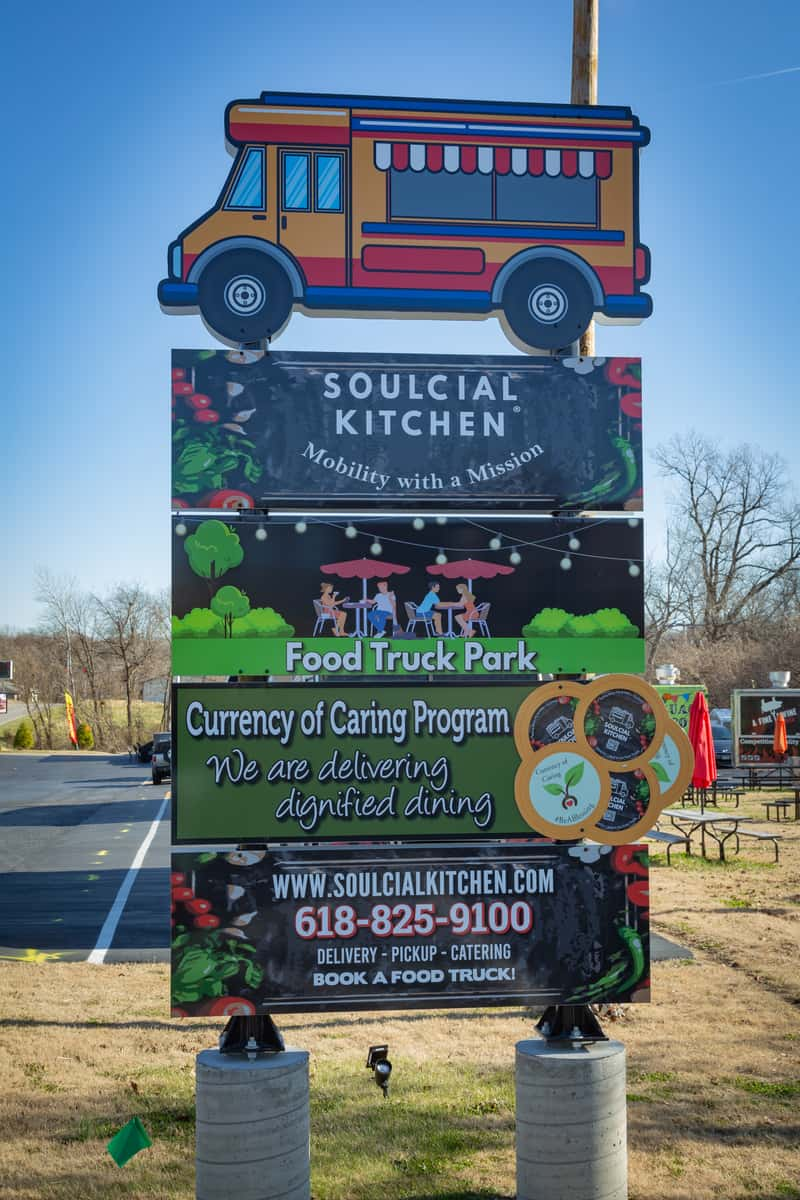 We receive a large amount of questions regarding whether or not we are open. We also hear, "how does your business work?!" Well it is quite simple really.

During our listed business hours on our Soulcial Kitchen home page, our indoor dining is open for people to come on in, sit down, and enjoy a great meal. The menu that we serve includes many of the items that we offer in the food trucks. So you can order tacos, bbq, smash burgers, and many more specials. Every week, we publish a weekly specials menu that includes great new items that are available for that week! We suggest ordering your food online so that your food will be ready when you get here! Ordering online is one of the best ways to get your food quickly and on time. We also love to provide carry-out orders for customers who are looking to pick up food and bring it home to enjoy with their families.
Another neat aspect of our business model is the food truck park. We host food truck events like our regular, "Food Truck Friday" events where we host live bands, and serve great food and drinks.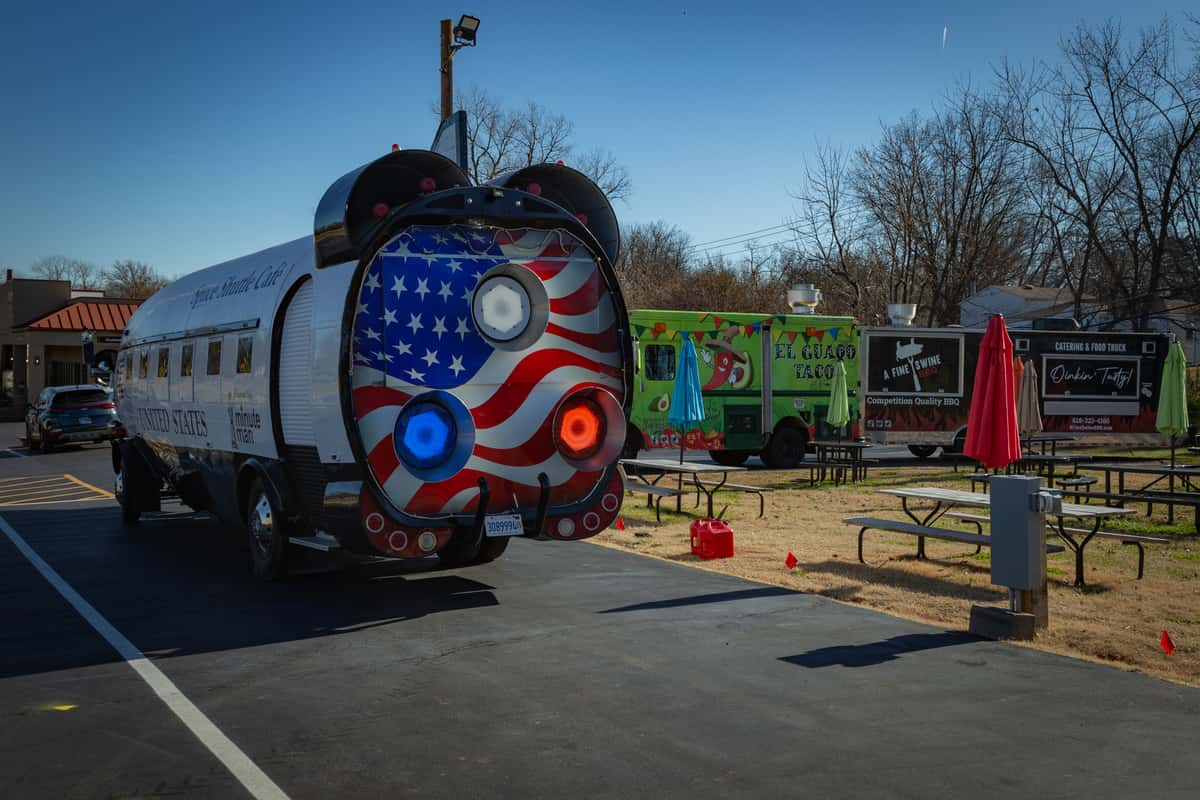 The atmosphere is friendly, and we have fun filled games available to play as well. You will notice that up in front of the stage, there is an area reserved for playing "Bags" or "Cornhole." If you are not familiar with this game, cornhole is a game where you have teams of two people, and you play against another team of two people to score points. It is a great outdoor game that you can enjoy with our awesome food and drinks. The food trucks are setup so that you can easily grab food and enjoy the evening with your family and friends. The food trucks usually open by 5 pm, but the indoor kitchen is open well before that, so if you show up early, you can always order inside or order online to get food! The band usually plays from 6-9pm which is a great amount of time for some good music and outdoor enjoyment. The food trucks are usually only open during times that we specify for special events. If you are wanting food, come inside the restaurant to order food for lunch or dinner.
Another really important thing to mention is our availability for the lunch crowd. We love to provide great lunch options for people who are on their lunch break and want some great food.
So what makes Soulcial Kitchen so special? Our Mission! Our mission is to connect people and bless people through great food.
If you are hosting an event and need catering services, we offer many different catering options. We can provide a custom menu for your event, and bring the food to you. We can also provide you with a food truck at your event so that you can have plenty of food available!
We are also available for private events! Do you have a need for an event space to host your private event? We are available to open up our indoor dining or our food truck park for your private event! We have great options available for hosting events, and we look forward to helping you plan a wonderful event!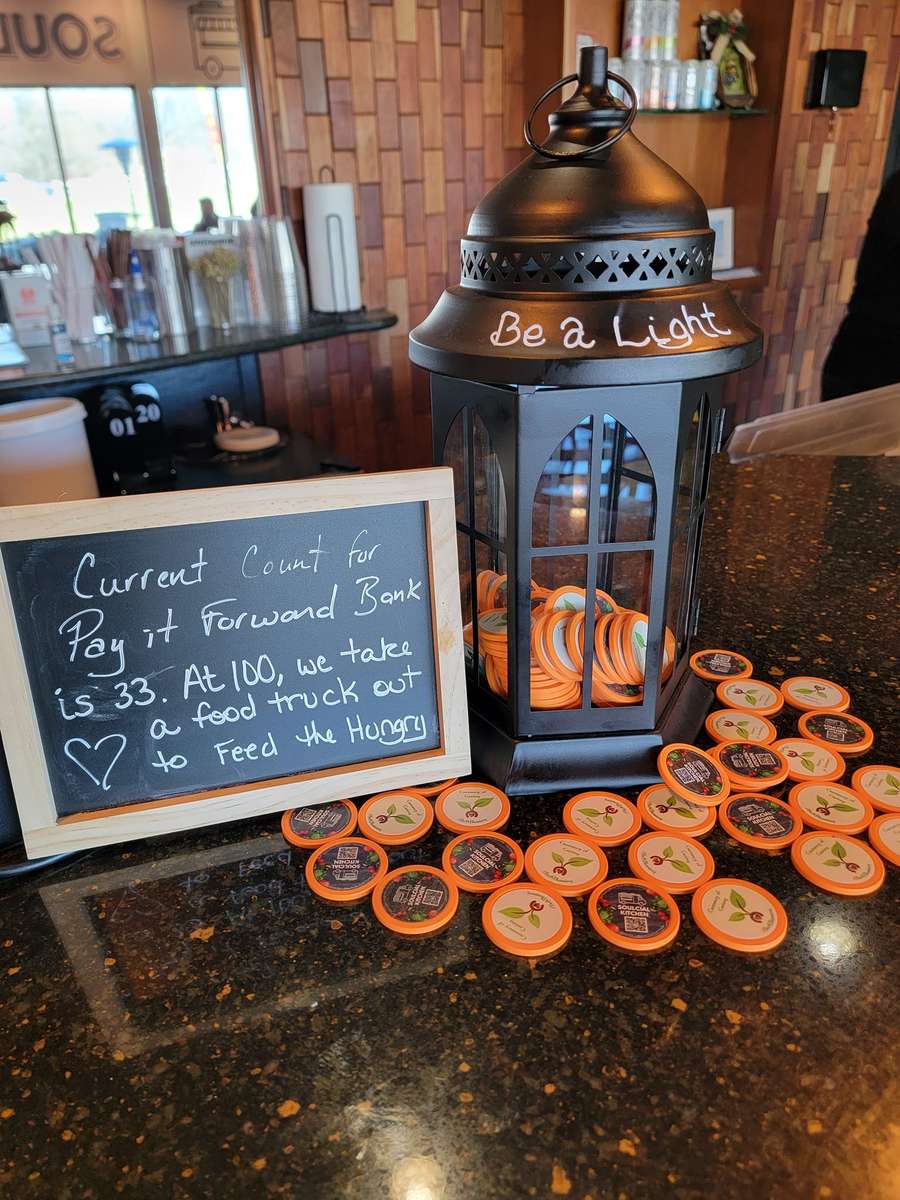 A big part of who we are and why we are in business is our dedication to feeding those who live with food insecurity. You can help feed the hungry by purchasing tokens that will go towards feeding those living with food insecurity. If you own a business or know someone who owns a business, we offer opportunities for these businesses to partner with us and sponsor an event for feeding those who are less fortunate! Be sure to contact us if you have any questions. You can also learn more about our programs by accessing our currency of caring page or our love thy neighbor page!
Be sure to give us a call if you have any more questions! Our number is listed in the footer.